ABOUT US
the Occ Business 4.0 team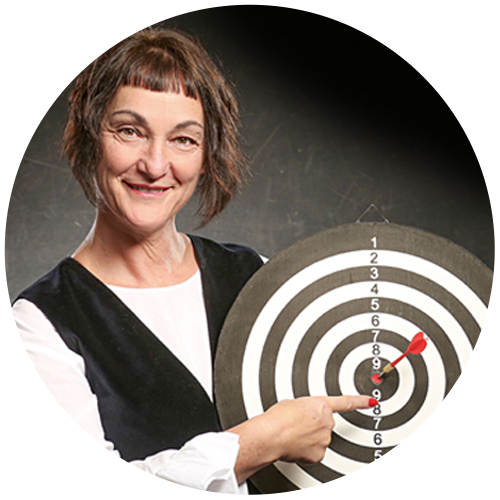 Christine Collin
Specialist Cross-cultural, Marketing & Commercial Strategy Consultant
Founder of BiZen Conseil, Christine Collin offers over 20 years' experience, devising and implementing business and marketing strategy in both French and international settings. She has spearheaded numerous roadshows abroad and established commercial opportunities with private and public companies. She excels at initiating networking opportunities with potential partners and at leading financial and commercial negotiations with intermediaries.
2021-2018

• CEO, Specialist Cross-Cultural, Marketing and Commercial Consultancy Services, BiZen Conseil, Gaillac

I help CEOs design their commercial strategy, particularly for the international market: building their pricing policy, tailoring proposals to the expectations and needs of their target clients, providing competitor and market intelligence, devising marketing action plans, etc.

In a constantly changing environment, my adaptability, relational intelligence and transversal skills have enabled me to bolster the commercial activity of companies across all economic sectors.
Eumetrys (France), Hello Sunday (Australia), Bomeng Art (China), etc.
RÉUNION des MUSÉES NATIONAUX et DU GRAND-PALAIS, Rmn-GP, Paris
2016 – 2012

• Head of International and French Commercial Distribution

I facilitated cultural and commercial business development between museums and private companies, both in France and abroad. (Metropolitan Museum (NYC), British Museum (London), Picasso Barcelona, Forbidden City (Beijing), MFA (Boston),
NGA (Washington) etc.

Business Development and Strategic Marketing:
Identification of business opportunities, commercial and legal negotiations;
Facilitated calls for tender for commercial consignment spaces within national museums
(Louvre, Orsay, Abu Dhabi, Château de Versailles, etc.)
Optimisation of Operational Performance:
Distribution of activities and redefinition of staff roles
Revision of prospecting strategies and methods
Definition of new KPIs to measure and monitor sales performance
Market research, conducted a roadshow in the 10 largest Chinese museums
Creation and launch of a range of duty-free products for the

Japanese market
2006 – 2012

• International Specialist Sales Manager Asia, Pacific, Middle-East, North America, Rmn-GP, Paris

Business Development: managed 500 accounts, annual client rotation of 70%, 1,200 contacts
Organisation of international trade fairs (USA, Europe, Australia);
Planning and organisation of multi-channel prospecting campaigns;
Commercial follow-up of temporary travelling exhibitions, coordination between lending museums: Musée d'Orsay, Château de Versailles, Musée du Louvre, Musée Picasso, Musée Chagall, etc. Business Development.
Marketing:
Design and creation of bilingual communication and sales materials.
Commercial strategy:
Reflection on pricing policy / margin objectives; Reporting (€2m);
Competitive intelligence, study of market practices.
2003 – 2005

• Liaison Officer France — Japan, (Paris-Tokyo)
Liaised between head office and Japanese subsidiary, (customer satisfaction, logistics, etc.);
Management of store-opening in Tokyo (training of the sales team, management of assortment selection, pricing policy etc.).
2001 – 2002

• CHEFFE DE SECTEUR AMERIQUE DU NORD, BRESIL, LUXEMBOURG
1999 – 2001

• Project Manager for Japan — Tourism Board and Regional Council of Aveyron, (Kobe-Japan)
Development of commercial and tourist activities between the two regions — Japan Flora 2000: 6 month-long international gardening & landscape exhibition: 76 countries, 4.5 million visitors;
Promotion and development of Japanese tourism in Aveyron (Paris, Rodez, Kobe, Nagoya, Tokyo);
Management of 20 volunteer teams.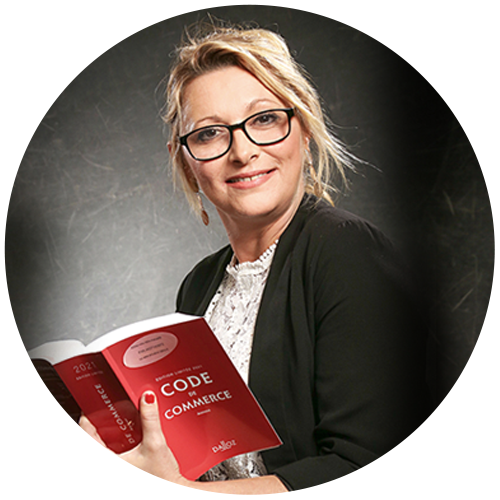 PRISCA CHARLES
Lawyer — Business Law — Commercial Law — International Law
Founder of two business consultancy firms, Prisca Charles heads the CEOS Conseils firm, specialising in commercial legal strategy. For 20 years, this commercial law practice has advised companies and their CEOs on how to optimize their structure and projects, both in France and abroad.
2021-2010

• Company Manager, Legal Advisor
LEGAL COUNSEL and CEOS Conseils, Albi
Strategic analysis: Ensure legal/commercial compliance with relevant regulations; ensure the company's structural alignment with its objectives; ensuring corporate structure is aligned with stated objectives. Plays an advisory role and drafts all commercial contracts: commercial representation, distribution agent, lease, partnership, service provision, subcontracting, co-contracting, etc., both locally and internationally
Trademark law and intellectual property
International legal watch
Corporate services: audit, creation, follow-up and modification of companies; drafting of: deeds, minutes of general meetings; registration formalities; legal advertising
E-commerce: drafting of general terms and conditions of sale, privacy policy, GDPR, legal notices
Fund-raising for cash flow or investment purposes (setting up files, via bank, subsidies, loans of honor, venture capitalists), liaising with your institutional or commercial contacts.
Member of the international business network, Femmes Chefs d'Entreprises (FCE)
Trainer for the Albi training group: BTS NDRC and MCO, economic, legal and managerial culture
2016 – 2009

• Legal and Administrative Management of HOLDING SANTE ACTIONS, Albi

Directly attached to the CEO of the holding company (52 legal entities): management of companies' legal and operational activities; international project management, particularly in the Middle East: development of remote medical processes (Libya).
2008 – 2003

• Legal collaboration with SCP HUGLO-LEPAGE & Associés, counsel under the aegis of Minister Corinne Lepage, Paris
Client portfolio: over 1,500, France and abroad
Responsible for drafting contracts and all procedural documents
Calls for tenders: drafting of bids, specifications, technical specifications, etc., and/or creation of application files, in France/French Overseas Departments and Territories.
Promotional and communication actions for the firm in France and abroad
Monthly legal monitoring and competitive environment
application and monitoring of certifications and standards
Responsible for the implementation and achievement of financial performance targets/results
Management
2003 – 1999

• PA to the Director — Law firm of Philippe STEPNIEWSKI, Attorney-at-Law — Paris

Responsible for the general organization of the firm's
Client portfolio: more than 500/year
Drafting of procedural documents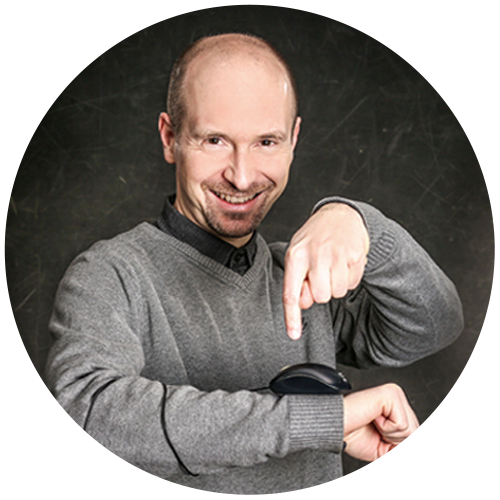 JÉRÔME VIVIÈS
Specialist in E-commerce and Information Management
Functional skills: consulting / project management assistance / project management / marketing and communication / team management and HR organization / foreign language proficiency facilitating communications in international arenas.
Operational skills: Web strategy and e-business / creation and optimization of e-commerce site / specifications / development / catalogue / SEO / SEM / webmarketing / communication / IS management / EDM / KM / knowledge management / monitoring / economic intelligence.
2014 – 2021

• SAS A New Story: Founder / President.

Digital Agency: anewstory.fr
2014

• Quincaillerie Angles: Rodez, Toulouse, Montpellier, Carcassonne division: Responsible for e-commerce
Responsible for the internet profit centre, development of internet strategy with management.
Management and optimization of the Maxoutil and Quincaillerie Angles websites; management of the web team (developer, graphic designer) and of customer service; partner relationship management (web-agencies, market places).
2011 – 2014

• Maurel Financial Holding: Marketing / E-commerce / IT expert.

Worked for Maurel companies, 21 points of sale and car repair (€200m in sale revenues, 12,500 new and used vehicles sold per year), reporting to the CEO (Christophe Maurel), expert to the HFM Board.
Marketing expert: development of communication strategy with management, monitoring of marketing budgets, monitoring of communication plans, implementation of framework agreements with main suppliers, development of CRM strategy, monitoring of CRM work, operational monitoring of Peugeot communication actions through the management of two marketing assistants.
E-commerce expert: definition of the web strategy of Maurel companies, follow-up of sites and mini websites of dealerships, implementation of own sites with a web agency (mauto.fr and maurelauto.fr), analysis and follow-up of the use of the sites of small car ads (Le Bon Coin, La Centrale).
IT expert: definition of the IT master plan for Maurel's business, management of an IT technician, operational follow-up of actions: audit, network, asset management, groupware, software choices (ERP/DMS).
2005 – 2011

• PriceMinister.com: Manager
Parameterization team (integrated to the IT department).
Creation and management of a technical team of 24 people (recruitment, animation, MBO, training)
Responsible for the configuration of the website / Technical manager of the catalogue, the presentation of products on the site, the management of the professional partners' stocks and the publication of marketing elements / Participation in the management of projects (new features, catalogue, international, etc.)
2000 – 2004

• Amazon.fr: Head of navigation architecture (information architect).
Launch of Amazon France
Technical position in direct link with the business (sales / marketing)
Management of local and international projects Marketplace, co-op stores
Quantitative and qualitative analysis of the 'navigation' service, use of data mining tools.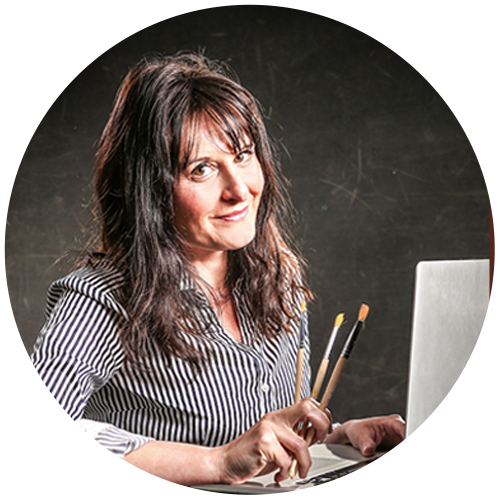 JULIE FOULQUIER
Art director
Like Jack London, I believe that "A thing must be true, otherwise it is not beautiful," and that "Utility and beauty should be one."
So, I embrace a collaborative effort that puts utility and beauty at heart of your projects and print & digital communications.
2008 – 2021

• FREELANCE ART DIRECTOR

Attentive to your needs, I partner with you to create unforgettable communications aimed at your intended public. The strategic enhancement of your print and digital communications is guaranteed: visual identity, logo, graphic charter, product packaging, website, mobile application.

Monitoring of international design trends, in order to offer local companies modern and striking communications, aligned on objectives defined together.
2004 – 2008

• ART DIRECTOR — Vent d'Autan Agency

Following my training in industrial design (product design), I further developed my skills in the Paris region, while working as a volume designer (3D) in visual communications and graphic design (2D).

Creation and follow-up of all the communications materials necessary to the company: Design of logos, presentation leaflets, brochures, wine labels, illustrations, etc.

As an imaging professional, my role is to provide graphic and artistic direction for projects and products, with project oversight up to publication and production follow-up
2002 – 2004

• GRAPHIC DESIGNER — Léa Nature Laboratory — La Rochelle

Responsibility, follow-up and development of two product lines:
FOOD (Le Jardin Biologique) and COSMETICS (Léa Nature) with the following supports: packs, tubes, labels, sales supports, furniture and displays, etc. Total creation of the Home range — (La maison Léa des senteurs)
2000 – 2002

• GRAPHIC DESIGNER — Omenex Company — Paris
Design and creation of packaging, blisters for mobile phone accessories, for cell phone accessories
Sales supports, layout plans, etc.
For retail (Carrefour)
Partnership with NOKIA and SIEMENS for the creation of products and blisters; participation in the Siemens Group advertising campaign
Design of products and phone accessories for PUMA, NIKE, PSG, OM, etc.
2008 – 2021

• COMMUNICATIONS TRAINER & PACKAGING

Paul Sabatier University — Toulouse — Castres
2000

• INDUSTRIAL DESIGN VOCATIONAL TRAINING CERTIFICATE

Arènes High School, Toulouse